About This Course
As the world increasingly moves online, digital security is not just a buzzword but a critical concept for the safety of democratic activists. The security of information (both online and off) is a challenge that requires focus, investment and vigilance.
As someone who stands up for democracy, you are likely to find yourself –- if you haven't yet already –- the target of a cybersecurity attack. This is not intended to be alarmist; it is reality these days, even for individuals that do not consider themselves to be particular targets.
The good thing is that you do not need to become a coder or a tech whiz to defend yourself against common threats. But you do need to be prepared to invest some effort, energy, and time in developing some defenses. Without doing this - and the odds are stacked against you.
This course was developed to help get you started in preparing those defenses. Digital security and the concepts associated with it can be intimidating and overwhelming, so we have designed this course to use simple language, cover the most essential, foundational concepts of digital security, and connect with existing resources to avoid reinventing the wheel.
If you you are a member of a civil society organization, political party, or parliament, we would also strongly encourage you to take a look at our related course designed for organizations. That course, which covers similar material, will also help you put in place a strong security plan that enables you to put best practices into action across the entire organization itself.
Modules
Passwords and Two-Factor Authentication
Keeping Devices Secure
Phishing
Communicating & Sharing Data Securely
Storing Data Securely
Staying Safe on the Internet
What To Do When Things Go Wrong
Course Staff
Evan Summers
Cybersecurity Program Manager, NDI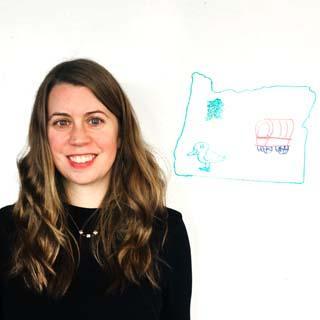 Sarah Moulton
Advisor for Technology Innovation, NDI